Welcome to Bending Feathers – Fly Tiers and Fly Dressers Symposium
on 16 and 17 November 2024
at the Veranstaltungsforum Fürstenfeld in 82256 Fürstenfeldbruck near Munich, Germany.
70 fly tyers from all over the world will come together over two days to present their best fly patterns and, of course, to also tie them live.
Look over the shoulders of the fly tyers, learn new techniques, and get tips and tricks from the professionals. Fly patterns of all kinds will be shown, whether dry or wet flies, streamers, nymphs, realistic flies, or salmon flies.
You will also meet many exhibitors offering a wide range of fly tying materials and fly hooks, tools, and tying vices. The materials for the numerous fly patterns that you will see at the tying vices of the fly tyers can be bought from one or more exhibitors.
Equip yourself for the upcoming season!
Some fly fishing accessories suitable for Christmas giving will also be available.
Attractive offers for fly fishing trips worldwide and information on top waters will be presented by travel providers. Get suggestions and ideas for your fishing holiday for the coming season or book your fly fishing trip on the spot.
Actively follow the live fly tying demonstrations in our fly tying theatre. There will be about 7 demonstrations per day on different tying techniques and materials.
Pay a visit with your children and teenagers to the fly tying for children offered especially for our young and enthusiastic fishermen and -women. There you will meet the tried and tested team who will tie a fly or two with the youngsters.
Rod building – also an interesting and appealing activity for the autumn and winter season – pick up all the materials and components to build your own fly rod. Or bring along your broken fishing rods for repair over the winter months.
Of course, your gastronomic needs will also not be neglected on either day. You can get food and drink at two food stalls and there will also be small seating and standing areas that invite you to linger.
And of course it is also a time to meet old friends and make new ones. Look forward to a great weekend of fly tying and more!
Partner of the Bending Feathers
Neugierig auf die neuesten Infos?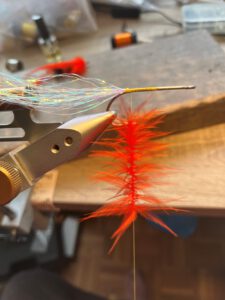 On Saturday, 19 November, from 11:45am to 12:45pm Bart Reitsma...
Read More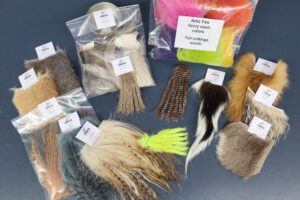 Dear fly tyers & fly fishers, We are looking forward...
Read More
friends of flyfishing is also represented at the 1st Bending...
Read More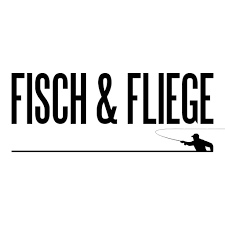 ONLY one week left until the fly tying symposium Bending...
Read More
Live Auction by Hildebrandt's Auction House Get an overview already!For...
Read More
Tour operators, lodge owners, clubs with waters provide information about...
Read More