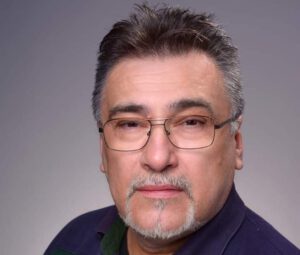 My name is Oltean Ion Tudor (nickname: Daniel). I was born in Cluj Napoca in Transylvania, Romania, in 1967 and have been living in Ludwigsburg in Baden Württemberg, Germany, for 10 years.
I have been fly fishing for 30 years, mainly in the Western Carpathians, but also in many other EU countries. For some years, I was also a competition fly fisherman and was able to gain a lot of experience about the different types of fly fishing.
I tie my own flies and like to fish nymphs, wet flies, and dry flies. But mainly I tie and fish nymphs, which are partly developed by me and also adapted to the respective river and the fish to be found there.
I am looking forward to welcoming many interested visitors at the Bending Feathers.
Your Daniel