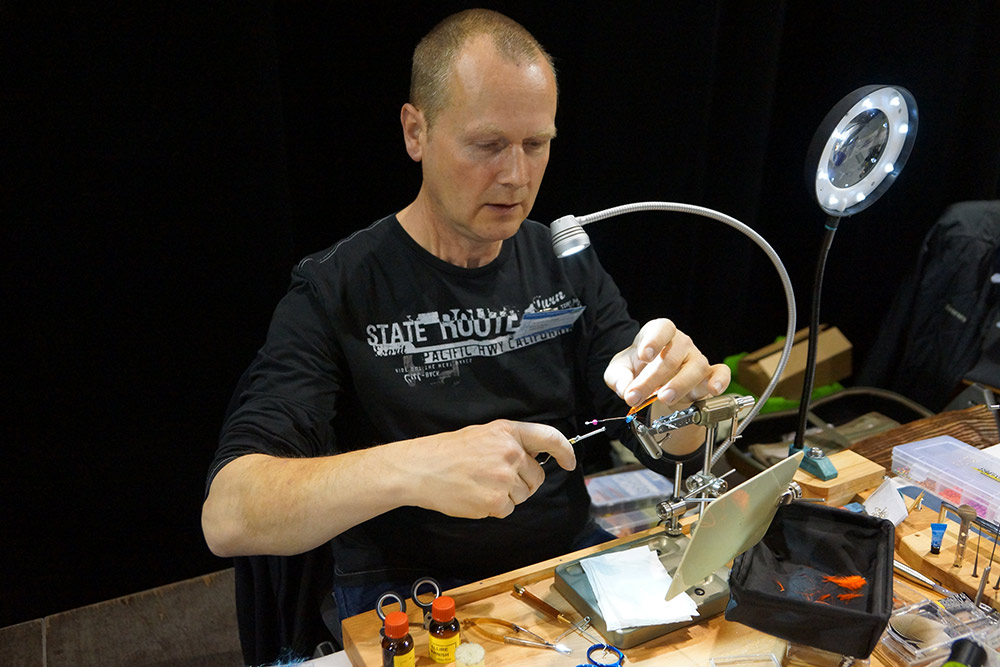 I was born in 1964 in Naumburg an der Saale. From early on I loved to fish and, at that time, with a bobber and lure. My passion for fly fishing came relatively late because this fishing art is not common in our area.
After taking a casting course in 2004, I now exclusively fly fish. I concentrate not just on trout and their relatives, but also on all other fish species. I prefer to fish in salt water, but I certainly don't neglect fly fishing in rivers and lakes.
Early in 2005, I began to tie my own flies. Inspired by visits to fishing shows, particularly the EWF, well-known fly tyers made me aware of classic salmon flies. The uniqueness of the techniques, materials, and results has led me to specialize completely on tying classic salmon flies.