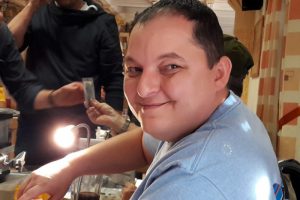 My name is Ciprian Sorin Szikszai and I come from the town of Satu Mare (Sathmar) in northern Transylvania in Romania. I have been living in Munich since 2010.
I started fly fishing in 1986 at the age of 12. In the first years, I hunted our trouts and chubs with simple wet flies, then, in the early 90s, I got to know the beauty of dry fly fishing and a little later the technical nymph fishing.
In 1990 I started tying my own flies, which I did at that time with a self-made tying vice and tools. Since then I have gained and passed on a lot of experience.
I love tying dry flies, wet flies, and nymphs in all sizes, but I especially love the small and very small patterns. I also follow the strategy "simple and catchy".
I especially like tying flies, which I also enjoy fishing and always like to show to my fly fishing colleagues.