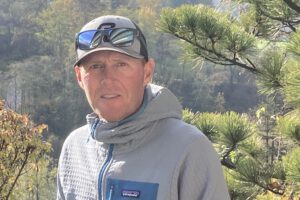 I was born on 04.02.1975 in Bolzano (South Tyrol), am married and live with my family in St. Martin in Passeier (South Tyrol).
For some years now, I have been running the Arnold Gufler fly fishing school full-time. Besides my main job as a guide, I offer various fly fishing courses and tying courses. In the winter months, when fishing in South Tyrol is closed due to closed seasons, I mainly dedicate myself to fly tying.
In the first years of my fly fishing career, I still bought the flies or nymphs, but soon I discovered the passion for fly tying. It is a nicer experience to catch a fish with a self-tied fly.
I mainly tie flies for trout, grayling, or char fishing. I always try to observe insects on the water with the goal to create suitable patterns. An important concern for me is that the patterns are made with as little material as possible.
For some years now, I have also been fascinated by realistic fly patterns, which are a great challenge, but of course are not used for fishing.